A Message From Our Founder:
---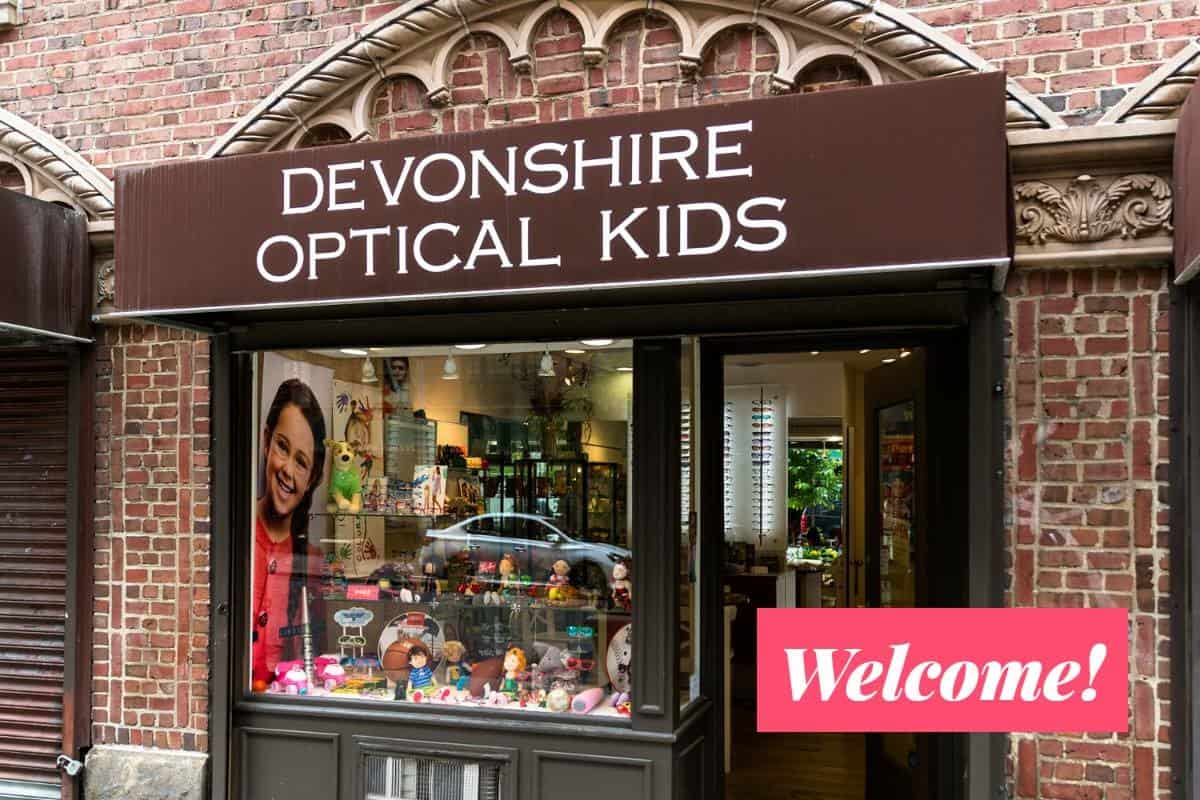 Hi there! I'm John Fuoco, a licensed optician and the owner of The Children's Eyeglass Store. I have always had a passion for helping people. Born and raised in New York's lively Greenwich Village, where art and culture abound, I wanted to find a way that I could help others enjoy the beauty of the world that surrounds us as much as I do. In 1981, I found my calling. It was then that I earned my New York State Optician's License.
In 1984, my idea came to fruition when I opened Devonshire Optical. I have been an optician in The Village for more than 30 years, and I have to admit that I truly love what I do. For me, one of the greatest joys is being able to help people see clearly and look fantastic at the same time.
From the moment I opened the doors, Devonshire Optical has been offering some of the most innovative and progressive styles in eyewear. From classic styles to the latest trends, we offer a myriad of frames and still offer some of the most affordable prices in the area. Though I was deeply satisfied with Devonshire Optical and what I have been able to provide for the community, I felt like I wanted to do more... I wanted to help more than just adults find incredible eyewear; I wanted to help kids, too! Wearing glasses can be difficult for anyone, but it can be particularly challenging for children. It's even harder when they have limited eyeglass options to choose from.
In New York City, the frame selection for kids is minimal. I wanted to change that and give children the opportunity to find frames that they love so that they wouldn't feel like wearing glasses is such a drag. In 2014, a small shop right across the street from Devonshire Optical became available. I jumped at the opportunity and made my second dream – the dream to help children find amazing, high-quality eyewear – a reality. I opened The Children's Eyeglass Store, Devonshire Kids; an eyeglass store just for kids!

" I opened The Children's Eyeglass Store, Devonshire Kids; an eyeglass store just for kids!"
At The Children's Eyeglass Store, we offer a wide selection of frames that are designed specifically for children. Babies and Toddlers too! We offer an array of sizes, shapes, and colors. In fact, the last time I counted, we had around 500 frames available, and we are constantly adding more! Operating The Children's Eyeglass Store has been an absolutely incredible experience. There is nothing better than being able to help a child find awesome glasses that he or she just loves and seeing the look of pure joy on their faces when they see how cool they look!
The amount of high fives and hugs I have received since I opened this store is beyond heartwarming (and they aren't just from kids; they're from moms and dads, too!). We have gone the extra mile to make the experience of getting glasses fun for kids. The store is brightly colored and filled with toys. It's a welcoming place and really makes getting corrective lenses a great experience for little ones. The Children's Eyeglass Store is doing such amazing things and is so highly regarded that we are recommended by the best Pediatric Ophthalmologists in the New York City area!
Our staff is fun, friendly, and extremely knowledgeable. From the moment you walk through our door, you and your little one will be made to feel right at home. We can help you and your child find the right lenses with the best protective coatings to prevent scratches and dings. Of course, we'll also help your child select the coolest frames – and we'll make sure that they fit right and feel comfortable! We also have state-of-the-art equipment right on-site to ensure your little one will be able to see clearly as quickly as possible.
If your child is in need of corrective lenses and you live in the New York City area, stop by The Children's Eyeglass Store! We will be more than happy to help your kid find an incredible pair of glasses (for an affordable price)!
Contact us and stop on by to see why so many people are raving about us! We look forward to working with you!